Portfolio
ProgressVista have been in the Internet business since 1996. As one of the Internet pioneers, we have accumulated various experiences and skills in developing web based solutions crossing different environment.
The following are some of our developed websites:
The Meat and Wine Boutique
This is responsive website, suitable for all devices, eg. mobiles, tablets etc.
The Meat and Wine Boutique built a reputation in the Bayside community for stocking only the finest meats, poultry, cheeses and small goods from all over Australia. Year after year, winner of the national AMIC Sausage King Awards.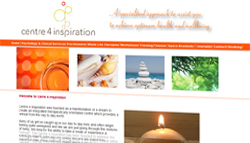 Centre4inspiration
Psychology and wellbeing services centre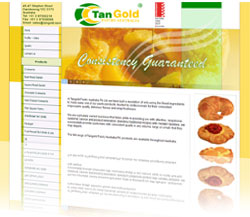 Tangold
Tangold Pastry Australia Pty Ltd have built a reputation of only using the finest ingredients to make every one of pastry products; trusted by professionals for their consistent impeccable quality, delicious flavour and crisp freshness.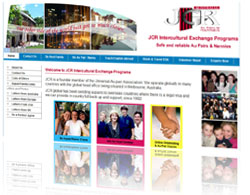 JCR Intercultural Exchange Programs
JCR has exclusive associate offices in all countries, provide secure and well supported positions to prospective au pairs, mother's helps and nannies.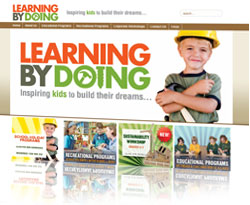 Learning By Doing
The Learning By Doing Woodwork Room (LBD) is a highly successful and focused education centre that delivers creative and practical woodwork and development programs for children, schools and professional development programs for teachers. In addition, our Annual Special Events Calendar promotes several shared project opportunities for children, parents and families.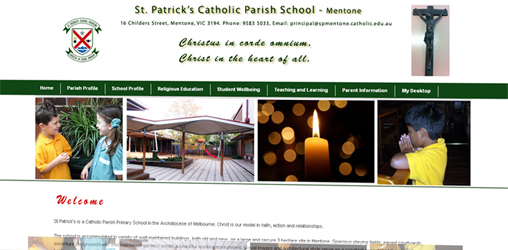 St Patrick's Catholic Parish Primary School
St Patrick's is a Catholic Parish Primary School in the Archdiocese of Melbourne. The school is accommodated in variety of well-maintained buildings, both old and new, on a large and secure 3 hectare site in Mentone. Spacious playing fields, paved courtyards, adventure playgrounds and well maintained gardens create a beautiful working environment. Visual /images and architectural style serve as a constant reminder of the school?s heritage and identity. The parents, children and staff of St Patrick?s come from a variety of cultural and socio-economic backgrounds.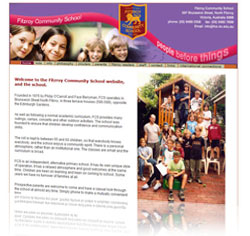 Fitzroy Community School
Fitzroy Community School provides many outings, camps, concerts and other outdoor activities. The school was founded to ensure that children develop confidence and communication skills.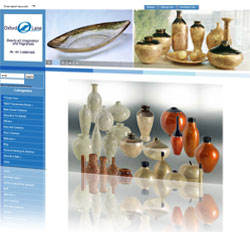 Oxfordlane
Giftware wholesale, offers fantastic range of Fragrant Candles Vases Sculptures Candle Holders & Balls Special Gift Ideas Modern Vases, Ceramic Vases, Shell Vases, Fragrant Candles, Scented Candles, Glow Candles, Mosaic Candle Holders, Stone Sculptures, Modern Sculptures, Abstract Sculptures.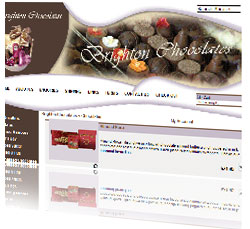 Brighton Chocolates
Brighton Chocolates is a proudly Australian owned and run company offering an extensive range of imported and locally made chocolates and sweets. Chocolates of every description; Lindt, Baci, Haighs, Wild About You, Lizzy's Chocolatier, Pink Lady, Ernest Hillier, Nina's, Kennendy&Wilson, Baptista, Lilly O'Brien, Thorntons and many more.
Motherhood Maternity Wear House
Motherhood Maternity Wear House offers fashionable maternity wear, comfortable maternity wear and affordable maternity wear.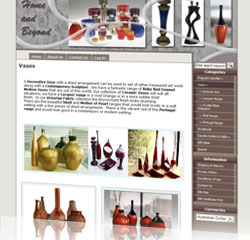 Home and Beyond
Giftware wholesale, offers vases, sculptures and cadles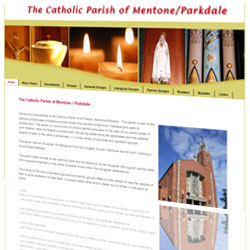 The Catholic Parish of Mentone / Parkdale
The parish is part of the Catholic Archdiocese of Melbourne and covers the suburbs of Mentone, Parkdale and parts of Cheltenham.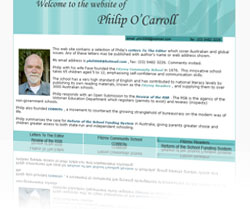 Philip O' Carroll
This web site contains a selection of Philip's Letters To The Editor which cover Australian and global issues.
To get a free consultation, send your enquiry now.